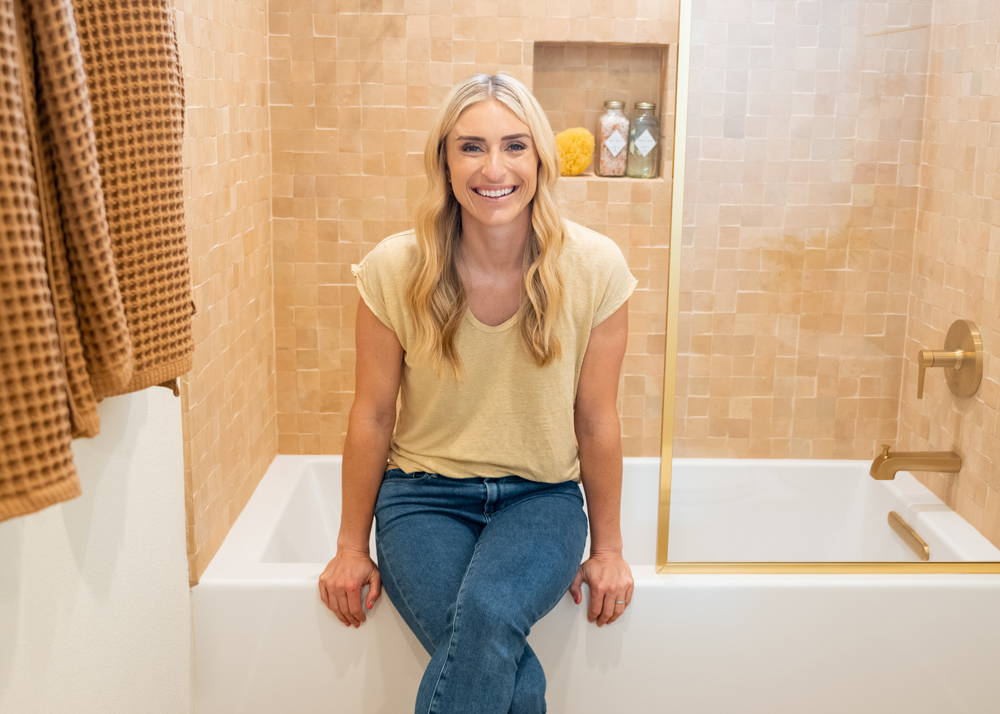 How to Improve Your Bathroom
Practically everyone can think of something they'd like to change in their bathroom. But let's not fool ourselves—bathroom renos can be a bit of a doozy! Whether you're looking to do a full remodel, or just a design & décor refresh, I have some tips that will help you build your happy.
Shop My Fave Bathroom Items
With its golden metallic hammered base and invigorating aroma, this candle will brighten up any space. It's the perfect accessory for long, relaxing baths. Notes of apple, jasmine, sage, and sandalwood create an uplifting scent that enhances the atmosphere of your home.
Complete a bathroom in the cutest way possible. This faux succulent is incredibly life-like, so it will breathe new life into any space you put it. It's also perfect for places that don't get much natural light – like the bathroom. A little plant is always a sure-fire way to build your happy.
My goal is always to bring both style and function to my clients' bathroom, and this set ticks every box. Use it to organize toiletries and more. Not only are these boxes elegant and functional, I also love that they're hand-crafted by artisans in Vietnam, from 100% bamboo.
Dish duty never looked better!
This large round mirror is hand-finished in gold, striking the perfect balance between beauty and practicality. The frame is made of metal and the frame substrate with manufactured wood, so this mirror is as sturdy as it is stunning. It would look great in any bathroom.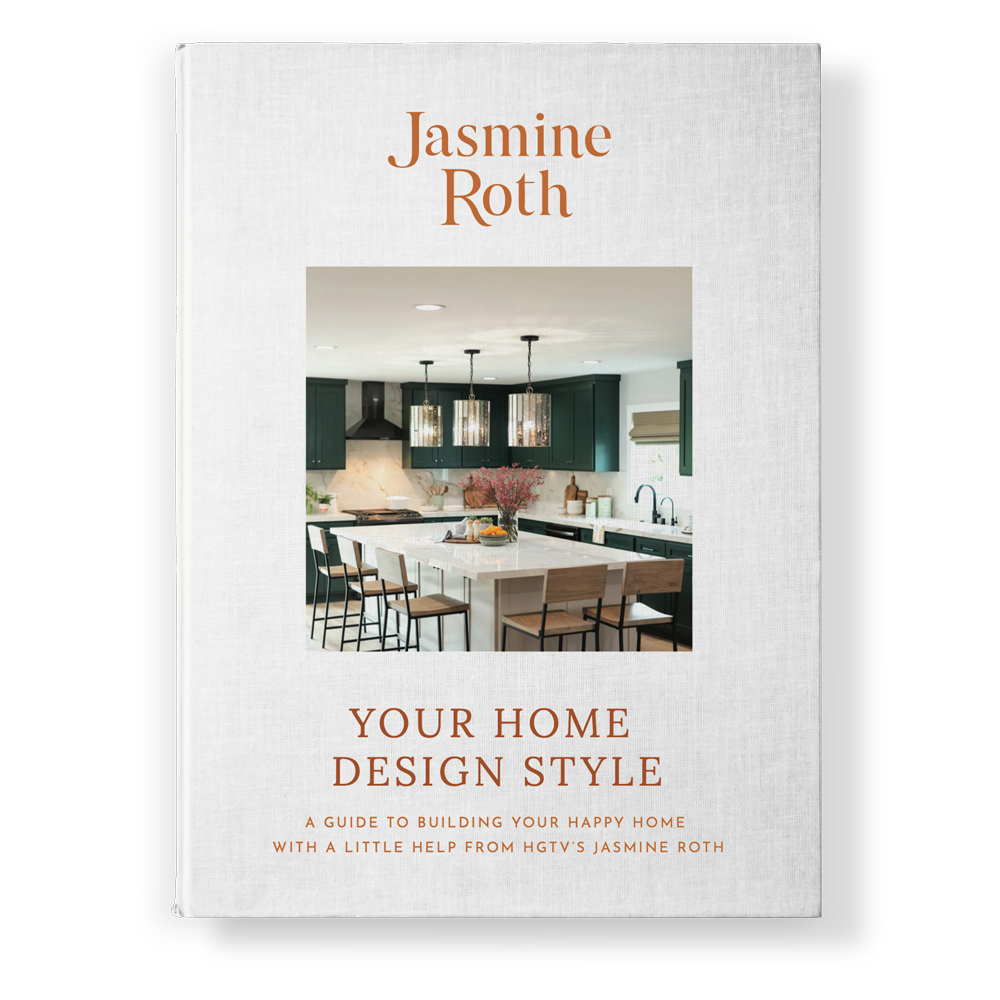 Sign Up to Download

"Your Home Design Style...
A Guide to Building Your Happy
Home with a little help from
HGTV's Jasmine Roth"

Plus Receive More Bathroom Tips In Your Inbox