Read This BEFORE You Start Any Remodeling Project
July 13 2022
Don't let the HGTV thing fool you. I've made my fair share of mistakes when it comes to remodeling—which is awesome, because it's only by making mistakes that you learn and grow. 
I've also helped hundreds of clients clean up the mistakes they've made after they've started a remodeling project, many of which you can see in Help! I Wrecked My House (as the title alone will tell you). 
So no shade if you've made a mistake while working on your home, and no pressure if you're nervous to get started. I've got you. 
My mission in life is to help everyone learn from my mistakes. It's why I wrote House Story, to make the process of renovating or redecorating any part of your home as fun, easy and painless as possible. I don't think you need fancy degrees or to spend a fortune to turn your home into your happy home. You just need a friendly guide who's done it all and lived to share the tale. 
Here's what I think everyone needs to know before they start any remodeling project.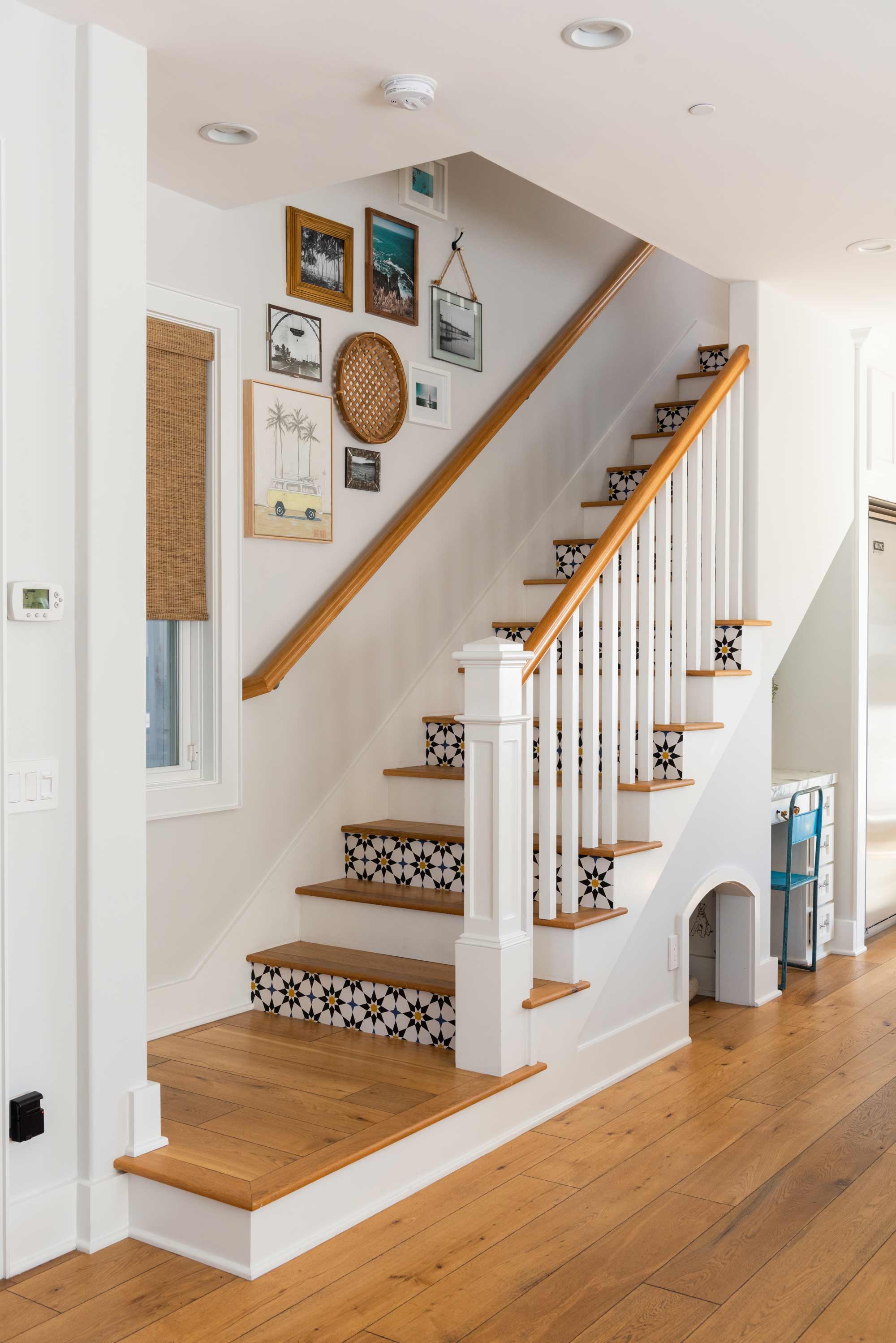 Start With Your 'Why'
It doesn't matter if you're undertaking a complete renovation or simply looking to swap out a few frames on your gallery wall. Whenever a client comes to me with an idea, I always start with one question: what is your 'why?'
This means being honest and curious with yourself about what you're trying to accomplish, and then making a purposeful to-do list that keeps you focused and on task.
Do you want your bedroom to be more relaxing, your living room to be more inviting, your kitchen to actually make it easier to cook? Are you looking to bring your personality into your space or make it more kid-friendly, or just wanting to fix those annoying windows that always stick? 
Remodels come in all shapes and sizes. And the reasons for remodels come in all shapes and sizes, too. If you don't start with your 'why,' you run the risk of losing time and money, or creating a space that just doesn't work for you. 
Remember, your home needs to be happy-making and functional. And by that I mean it has to make you happy, and it has to be functional for your needs. Period. 
Starting with your 'why' is how you get there.
When You MUST Hire A Contractor For Home Renovations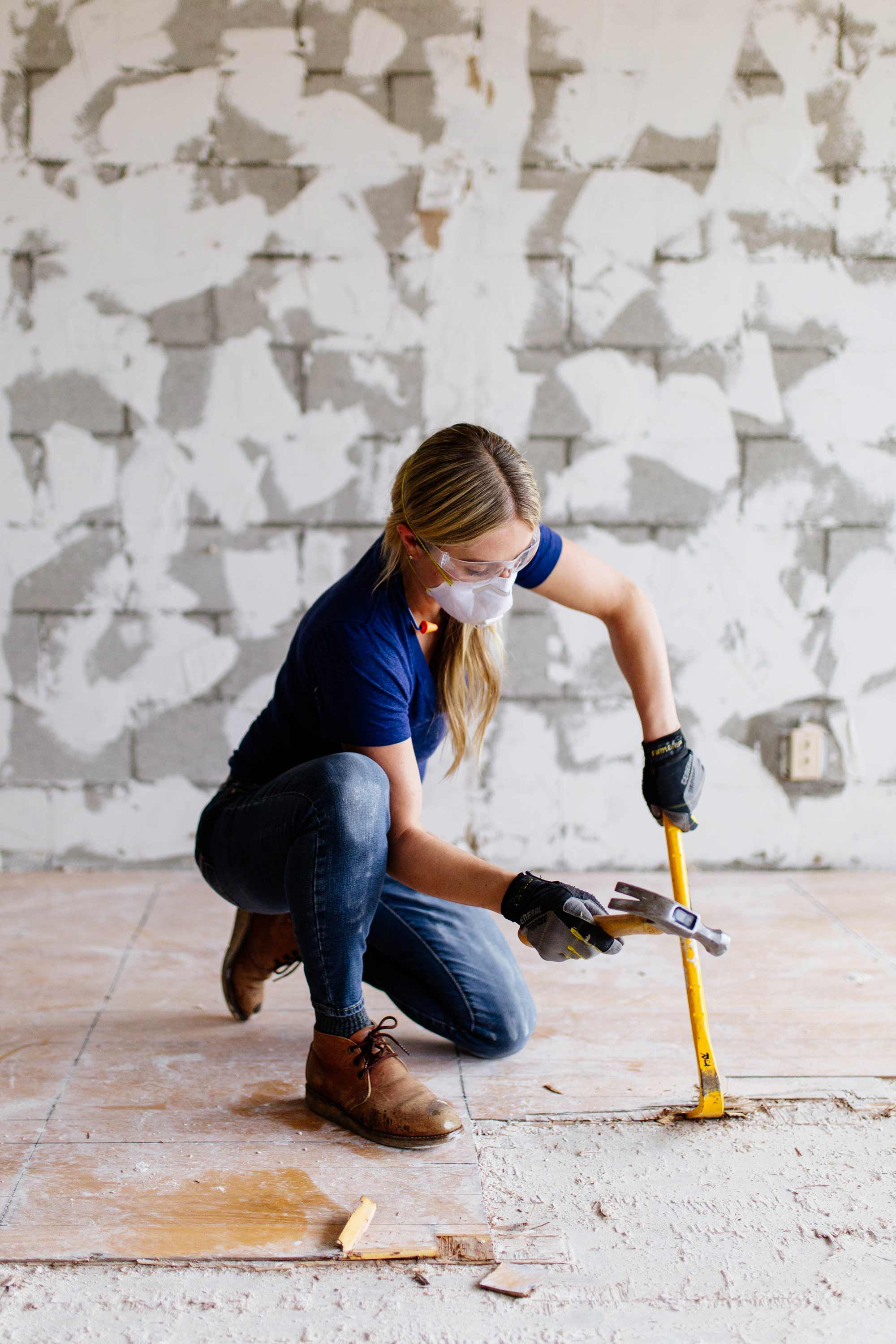 Of course I'm a big DIY-kinda-gal. But I also work with contractors every single day and I'm a residential home developer in Huntington Beach. I've seen lots (as in hundreds!) of people who've gotten in over their heads on a home renovation. 
If you have the time (including the time to learn), the patience, and the right guidance, then of course you should DIY your home reno 'til your heart's content. I wrote my book specifically for you eager beavers out there, because I think you just need to be armed with a little extra know-how to make your happy home.  
That said, there are three areas where I hope you always, always, always, always consult with a professional before getting started:
• Plumbing
• Electrical
• Gas
With gas and electrical needs, this isn't just some 'avoiding headaches' advice. These are areas where hiring a contractor isn't just the smart thing to do, it's also the safe thing to do. A contractor knows local building codes and the permitting required for these two categories. Please do not skimp on safety. 
Remodeling Your Kitchen?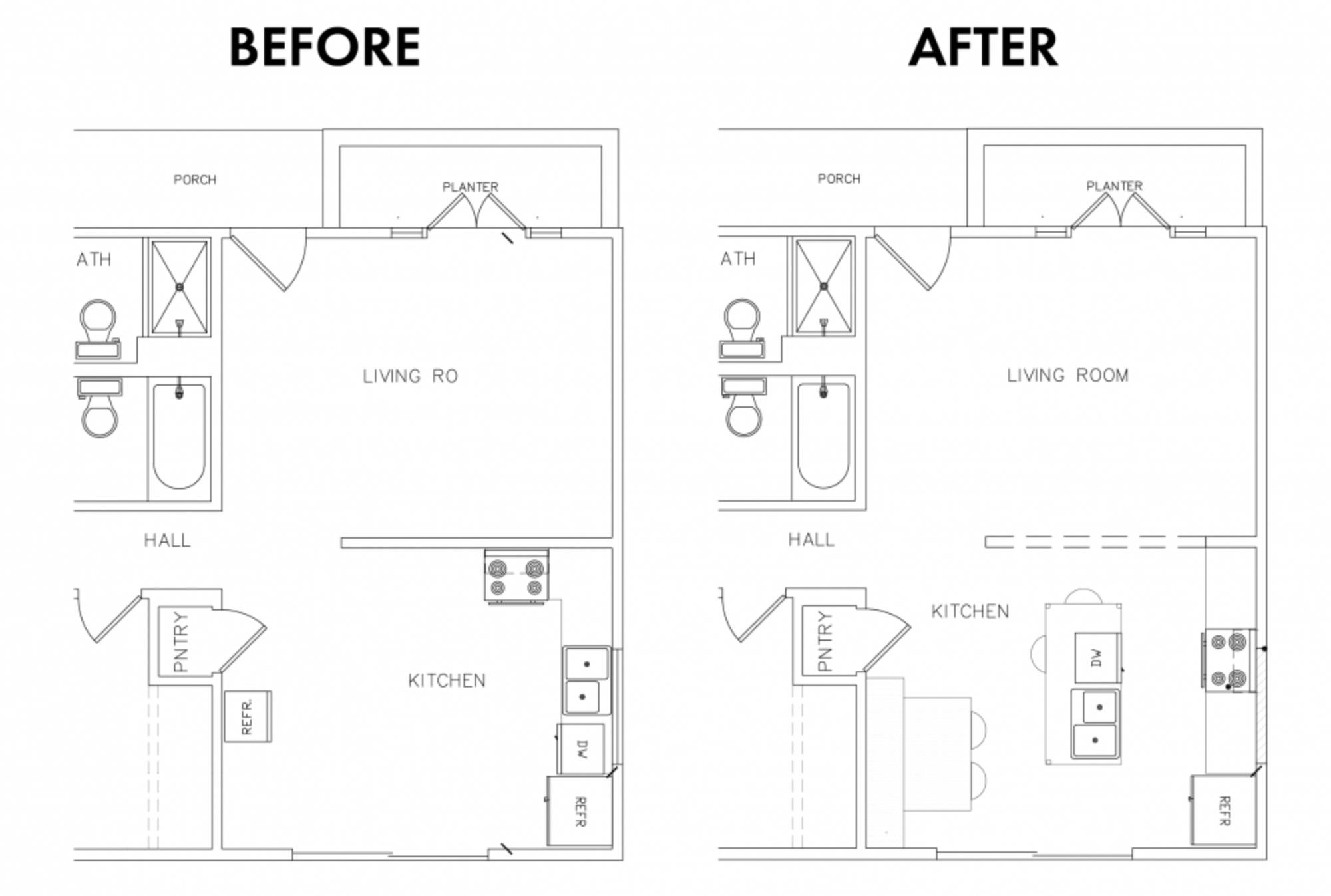 Practically everyone can think of something they'd like to change in their kitchen. But let's not fool ourselves—kitchen renos can be a bit of a doozy. 
I've learned from doing soooo many kitchen renovations that you need to start with a plan. That's why I always start with a list that includes flooring, cabinets, countertops, backsplash, cabinet hardware, fixtures (as in faucets, etc), sinks, appliances, lighting, and wall and ceiling paint colors (phew). It's a long list, but especially when you're also changing your floor plan, it's the best place to start. 
Remember my tips about plumbing. Once you move your plumbing in the kitchen, it's where it's gonna stay. So make sure you ask that 'why' question before making any big changes. 
When it comes to kitchens, I often recommend you not reinvent the wheel. Classic subway tiles and marble can always be mixed and matched, and they're as beautiful as they are timeless. 
And if you're looking for a quicker and simpler change, sometimes something as simple as painting your cabinets, or even just swapping out your drawer and door handles, can make a big difference. 
Ready to jump in on your kitchen project? Here are some more resources to help:
• Things I Wish I Knew Before Starting A Kitchen Remodel
• My Favorite Kitchen Countertops
• My 6 Favorite Kitchen Cabinet Paint Colors
• The Kitchen Drawer Makeover That Changed My Life
Remodeling Your Living Room?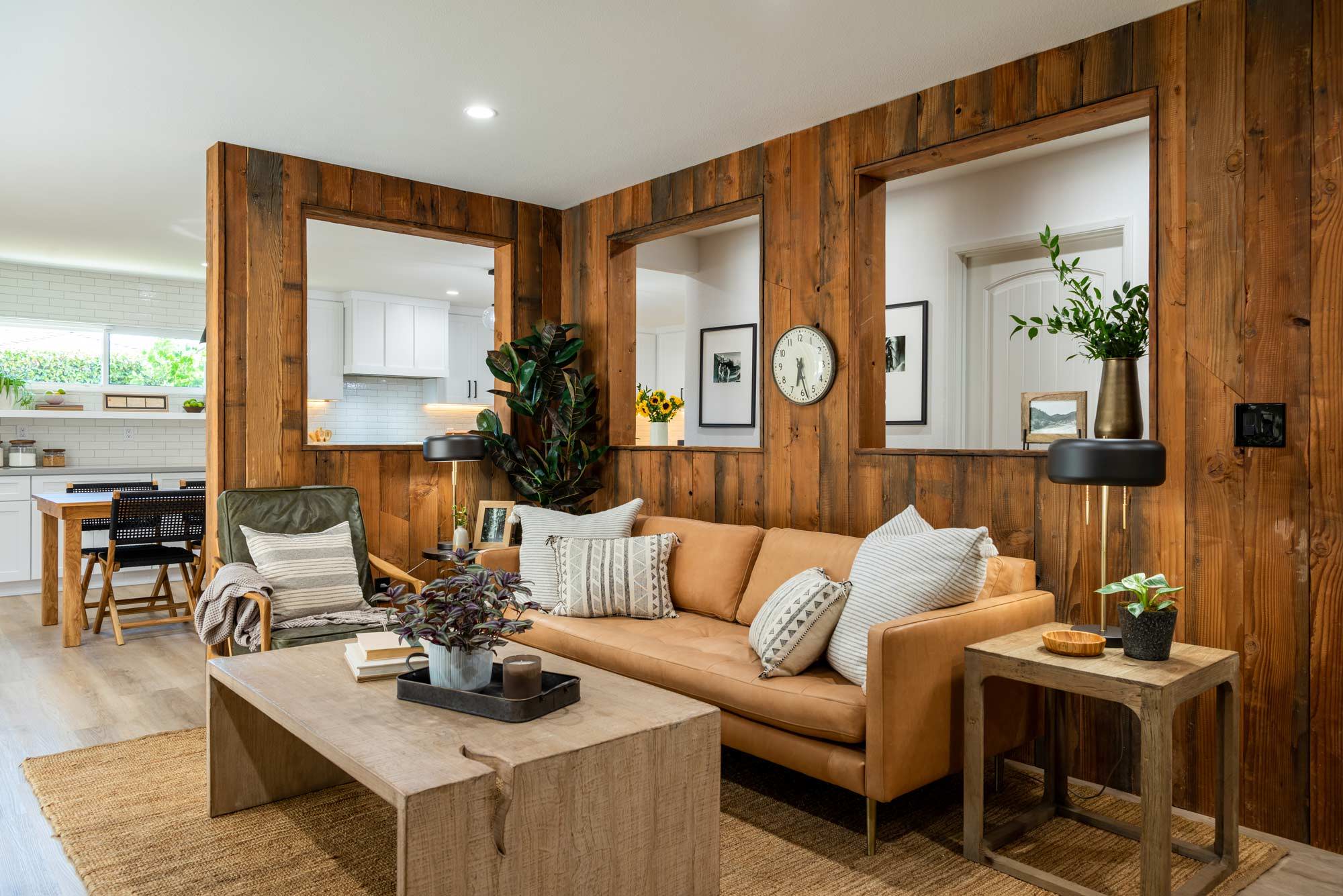 After the kitchen, the living room is a space that my clients are often eager to tackle. It's also a space that is deceptively difficult to remodel, because it has to accommodate the needs of so many people. This is where the whole family hangs, after all! 
When thinking about your 'why' for your living room, be realistic with yourself. It's easy to get carried away and create a 'magazine-worthy' spread that is a complete mismatch for your family's lifestyle. Make sure you're designing your living room for the people you are—not the people you want to be (talk about a pro-tip!). 
After your why, figure out your budget. That will help you determine what changes are realistic..
A few more pro-tips? Don't hang your TV too close to the ceiling—keep it as low as possible. Rugs are great, but try to avoid ones that shed (I'm looking at you, shag rugs). I find reading online reviews helps me figure out what rugs shed and don't. And you know I love a painted brick fireplace, but remember, once you start painting, there's no going back!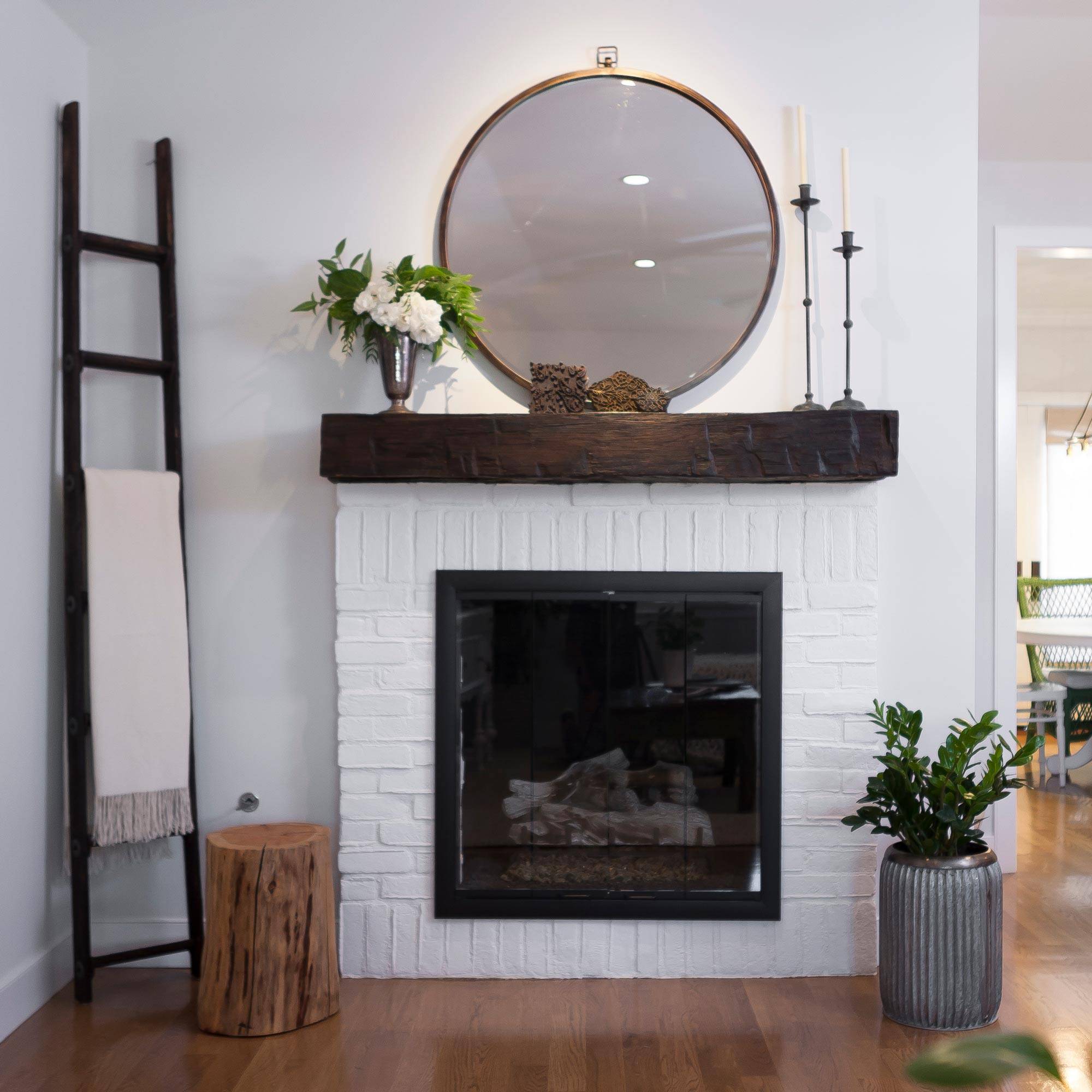 And finally, don't trap yourself into thinking you've got to make big, expensive, and time-consuming changes to really change up the feel of your living room. Sometimes, something as simple as moving your furniture around can make your space a lot more functional and a lot more appealing. 
Hopefully, you're feeling inspired to finally tackle that project you've been thinking about—I truly believe that personalizing your home is one of the best things you can do for yourself and your family. Sign up for emails to get more reno tips on the reg, and good luck! 
2 comments
I love these ideas. This was so helpful, especially when trying to make decisions on the cabinet refacing I'll be getting in my kitchen. Thanks so much for the inspiration!

I would appreciate your advice. I am remodeling my bathroom and have a question about mirrors. I currently have a large wall to wall mirror that has a 90 degree angle with no frames. Counter is one large piece with a sink at one end. I want to replace it with two framed mirrors but not sure how to position them or do one large framed mirror but then I would not have a mirror over the sink. Is it a good idea to not have a mirror over the sink? Or if I do two mirrors of different lengths would it look okay?
All blog comments are checked prior to publishing