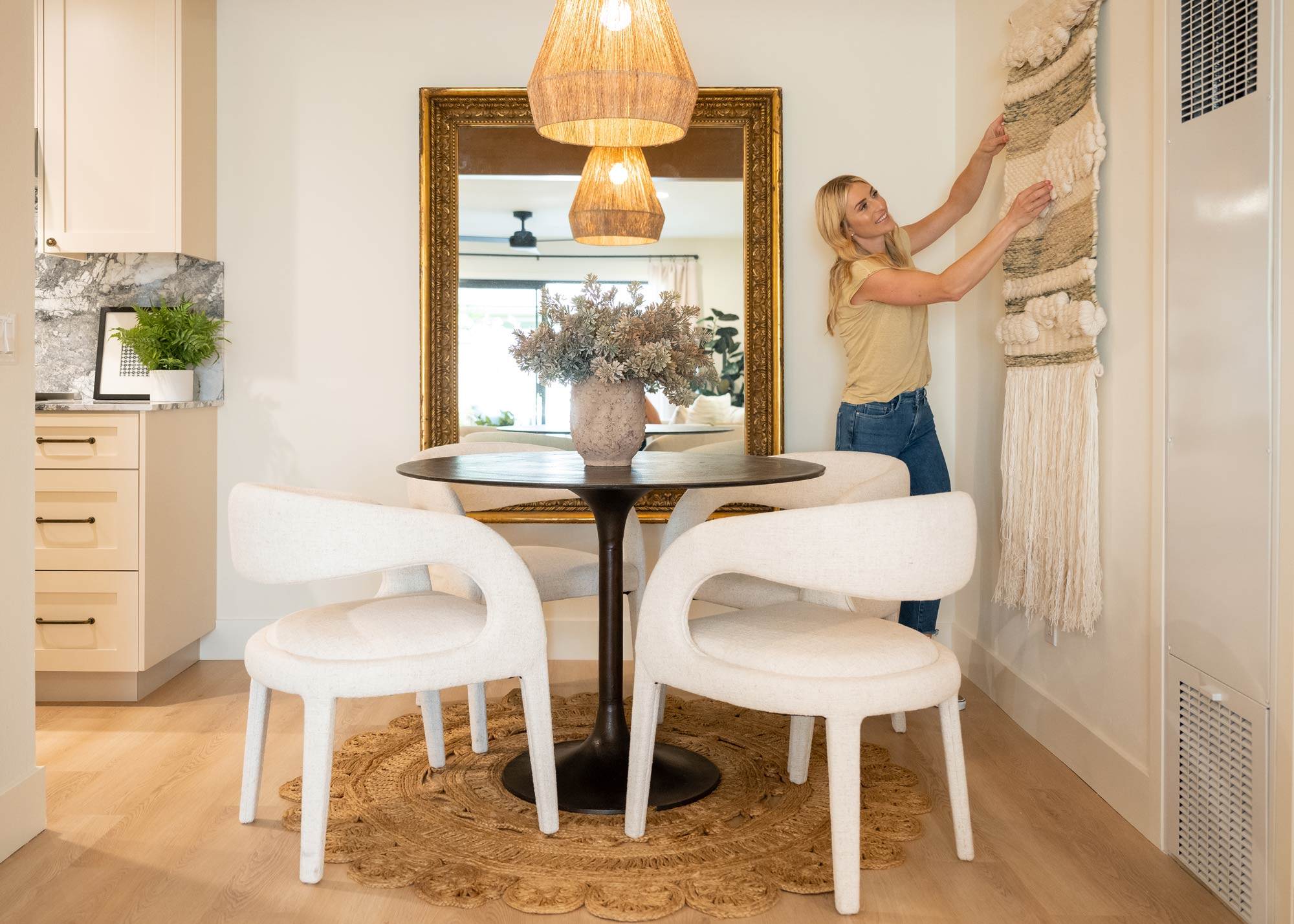 How to Improve Your Living & Dining Rooms
Practically everyone can think of something they'd like to change in their living room or dining room. But let's not fool ourselves—renos can be a bit of a doozy! Whether you're looking to do a full remodel, or just a design & décor refresh, I have some tips that will help you build your happy.
Shop My Fave Living Room Items
Storage never looked better!
A trio of woven baskets ready to solve your design and storage needs. These baskets come with three sizes, so they'll fit in every nook of your house. Add a pop of texture wherever you need a space to store items, like throw blankets and pillows in your living room.
High Style, Low Maintenance!
I don't think a living room is ever finished until it's got something green (and the more, the merrier). They're also great for frequent travelers like me – who wants to come home to a dying house plant? This one is great because the leaves are so sturdy and life-like.
Abstract, neutral and alive
Intriguing, simplistic, and hand-painted in soft beige and cream tones. It makes a great base piece whenever you're struggling to fill a wall. Whether hung separately or as part of your gallery wall, this versatile wall art will work effortlessly with a wide range of styles.
Textured Base For Layering
Use this piece as an entryway rug, or anywhere else in your home. I personally like to layer my rugs, using pretty, long-lasting rugs like this one as a neutral base. Then I can layer more colorful rugs on top to add a little more personality, or to match the season. Of course, sometimes with a rug this pretty, you don't want anything on top!
Shop My Fave Dining Room Items
Grove Isle 5 Light Chandelier
Statement lighting at its best
This piece transforms your simple spaces into shining showcases. The pop of metallic finish in the open light shades adds the perfect amount of luster that complements the classic finishes. This round chandelier is an updated take on the retro light fixture, utilizing clean lines and geometric forms for a look that's modern yet playful.
This metal candlestick holder has a classic black finish that will complement all different styles. Plus, they are the best to mix and match! I love using an assortment of complimentary candlestick holders and pairing them with our neutral taper candles. Made from black cast iron, they will elevate any shelf or tabletop.
Elevate your dining style
These white cloth napkins are sure to add a distinctive charm to your next tablescape. The Waverly Napkins are made from fringed linen and will look beautiful in any setting. Everyone needs a good set of white cloth napkins! I especially love the fringe detail on these. They also make a great housewarming or hostess gift!
Everyone looks better in candle light!
The Orson Taper Candles are the perfect way to elevate any taplescape. These unscented candles are perfect for holidays or year round. Pair these with one of our candle holders for a completed look. I love the ambiance!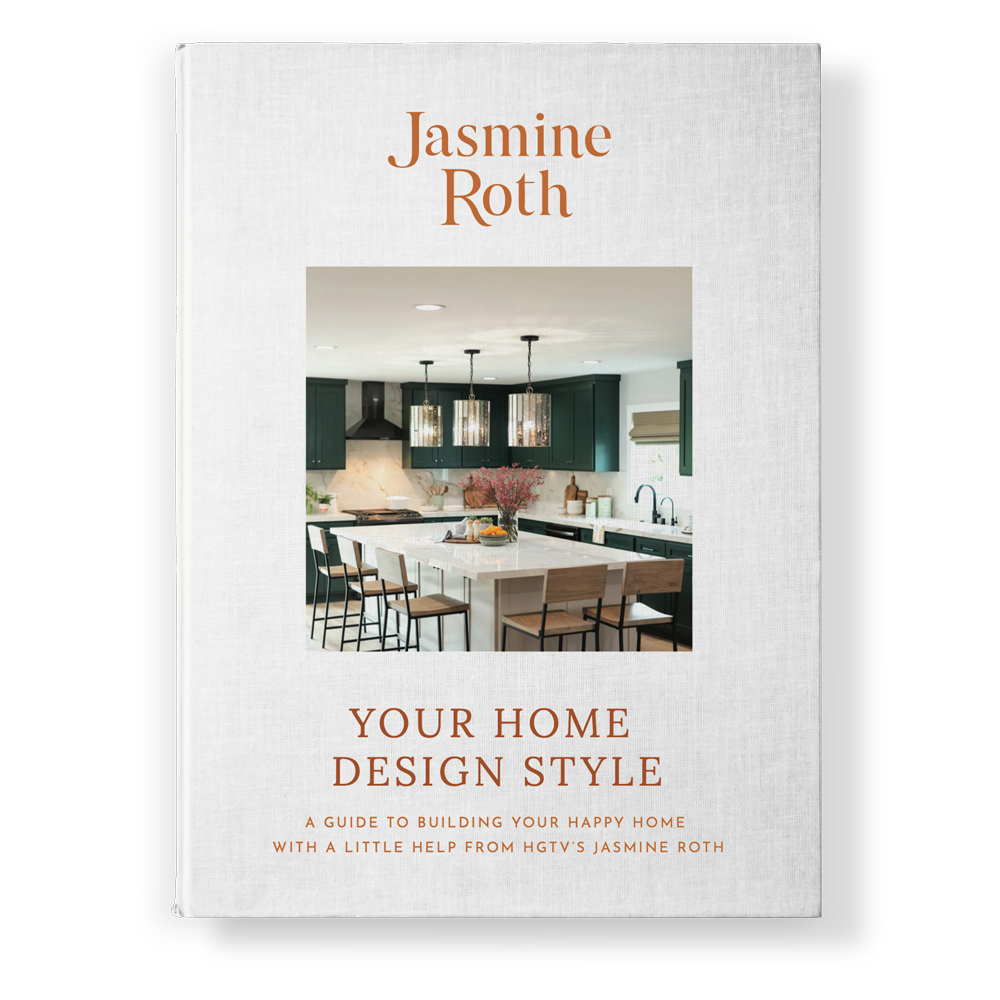 Sign Up to Download

"Your Home Design Style...
A Guide to Building Your Happy
Home with a little help from
HGTV's Jasmine Roth"

Plus Receive More Living & Dining Room Tips In Your Inbox