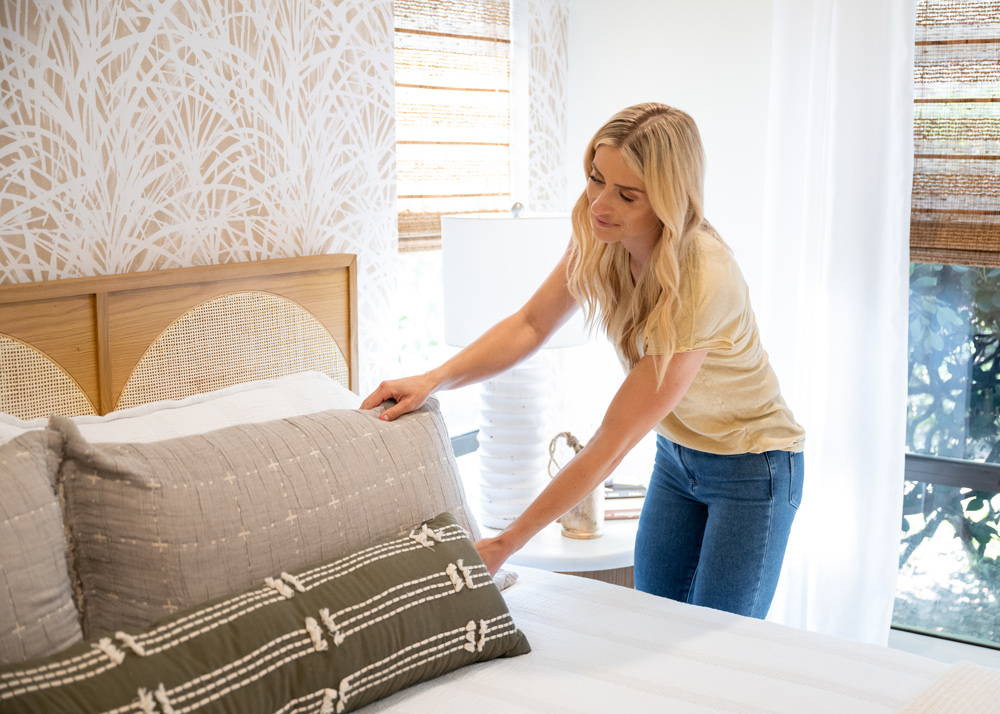 How to Improve Your Bedroom
Practically everyone can think of something they'd like to change in their bedroom. But let's not fool ourselves—bedroom renos can be a bit of a doozy! Whether you're looking to do a full remodel, or just a design & décor refresh, I have some tips that will help you build your happy.
Shop My Fave Kitchen Items
Soft fibers to Help fall asleep
I'm always on the lookout for handmade wall art like this one that works just about anywhere. I'm particularly drawn to the lush textures in this piece – they add a lot of visual interest, even on the neutral palate. I also love it when you can hang your wall decor vertically or horizontally. That way, you can move it around and find many places for it.
The perfect solution for anyone looking to elevate their bedroom storage — it even has room for books and decor below! This 4-drawer dresser is as elegant as it is roomy, with metal handles and lower open shelving that adds a touch of lightness. I love the art deco lines and the subtle movement of the wood here - so stunning.
Dress up that corner with a plant friend for better air
This planter is a great way to showcase your plant – and add some height and texture while you're at it. Made with woven seagrass and sturdy wooden legs, it adds a layer of organic style to your room. It's full of personality while still being neutral. I love that the legs allow you to cluster other plants around to play with different heights.
Dreamy contrast to a perfectly neutral bedroom
A brown-painted lamp with a beige linen shade, perfect as a living room table lamp or in the home office. Pair two together to add visual interest to your bedroom side tables in the prettiest way possible. This lamp has a nice, neutral brown painted composition body that would match a variety of home decor.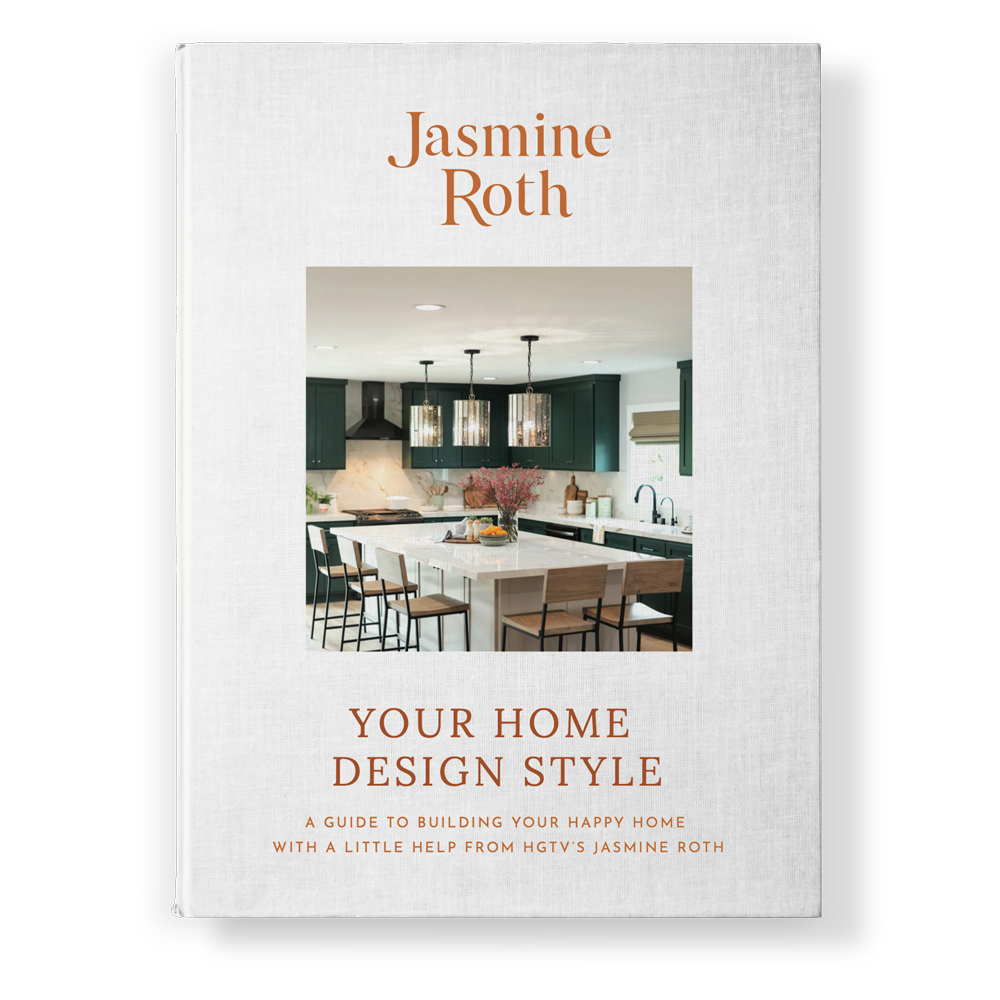 Sign Up to Download

"Your Home Design Style...
A Guide to Building Your Happy
Home with a little help from
HGTV's Jasmine Roth"

Plus Receive More Bedroom Tips In Your Inbox